"Galavant Rides" is a reprise of "Galavant" sung by Gary Galavant and the guards of King Richard's Kingdom in the Pilot.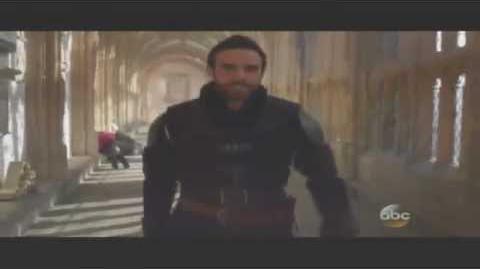 Lyrics
Galavant: By all the stars above
I'll save my one true love!
Guard #1: Hey, look!
Guard #2: Oh, wow, it's him!
Both guards: It's Galava—
(The guards get pushed down by Galavant.)

Galavant: I shall not be denied
Until she's by my side!
(to another guard) I suggest you fall.
(The third guard does so.)
Thanks
Gallery
Ad blocker interference detected!
Wikia is a free-to-use site that makes money from advertising. We have a modified experience for viewers using ad blockers

Wikia is not accessible if you've made further modifications. Remove the custom ad blocker rule(s) and the page will load as expected.