"My Dragon Pal and Me Reprise" is a song sung by King Richard, Galavant, Roberta, Madalena, Gareth, Sid and Isabella in Giants vs. Dwarves.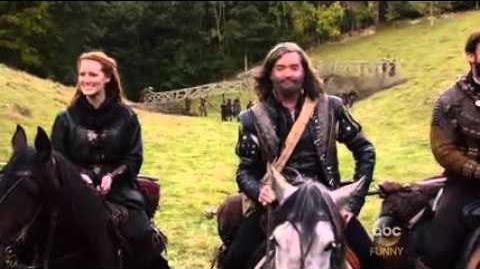 Lyrics
King Richard: Hey little buddy, you know what I believe in?
Galavant: I think we're gonna pull through
King Richard: Me too!
Roberta: Me three

Madalena + Gareth: Yes, I believe something might just have started...
Sid: And I believe I'll be joining the dear departed

Isabella: And I believe I have a wedding planner to see
Better believe it...
His ass belongs to me!
Gallery
Ad blocker interference detected!
Wikia is a free-to-use site that makes money from advertising. We have a modified experience for viewers using ad blockers

Wikia is not accessible if you've made further modifications. Remove the custom ad blocker rule(s) and the page will load as expected.