"So this is it, my hometown."
—Sid, "Two Balls"
Sidneyland is the hometown of Galavant's squire Sid. The citizens believed Sid to be a great hero and named the town after him. Sidneyland's first appearance was in the episode "Two Balls".
About
Sid described his hometown as a middle class community whose primary source of income was from sheep shearing. It also boasted a large Jewish population which Sid's adoptive parents were a part of. Sid was already popular amongst the townspeople before he left to become Galavant's squire. After he sent back letters chronicling imaginary tales of his heroic deeds his popularity increased. He became a local celebrity and was hailed as a hometown hero. The town was named after him and a statue of his likeness slaying a dragon was erected in the town square.
Trivia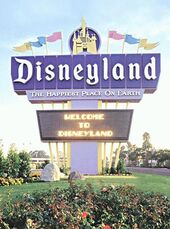 The name "Sidneyland" is a reference to "Disneyland". The sign seen on the show even uses the same letter font found in the Disneyland sign. Disney is the parent company of ABC studios which produces "Galavant" . The show composer Alan Menken also wrote the musical scores to a number of Disney animated movies for which he won several Academy awards. These films included "The Little Mermaid", "Beauty and the Beast" and "Aladdin" .
Ad blocker interference detected!
Wikia is a free-to-use site that makes money from advertising. We have a modified experience for viewers using ad blockers

Wikia is not accessible if you've made further modifications. Remove the custom ad blocker rule(s) and the page will load as expected.